We have great news to share today.   The Urban Training Farm has been officially declared an EPA Superfund  Cleanup site!  This might not usually be a happy moment for a site, but in this case, the former Frank Foundry site was in desperate need of cleanup and this is one of the only ways the site would be cleaned up.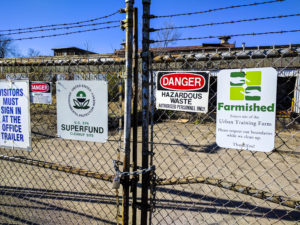 The community is currently getting a huge face lift thanks to the federal government, the EPA, and their funding of cleanup to Superfund sites.  I was able to visit with the field coordinator this week as they have moved on site and set up camp.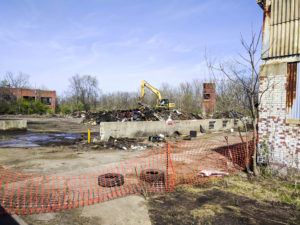 They have already started to remove debris and treat the area.  They are loading debris into semi trucks to be taken away to approve disposal sites.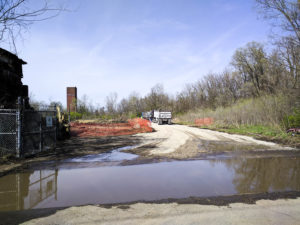 The teams are dressed in protective gear to protect them from the asbestos which is prevalent on the site and the primary reason for the Superfund designation.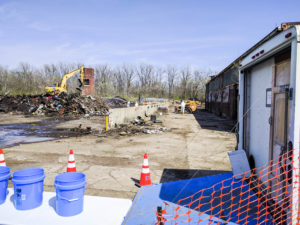 The complete plan for the site cleanup is unknown to us at this time but the field coordinator from the EPA has been keeping us very well informed now that the cleanup has begun and we hope to be able to continue to report progress as the cleanup progresses.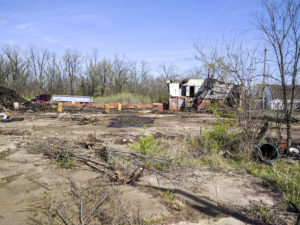 Thank you to all who have continued to support our efforts and programs as we have been waiting for a position from the EPA on our site.  We certainly appreciate you hanging in there with us.  Good things are happening for this neighborhood, finally!