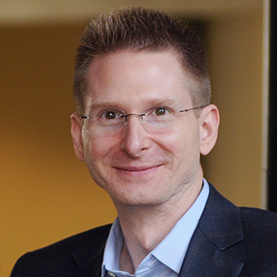 Michael Wolfe
Founder.  President, Chairman of the Board
Michael is the CTO for Ontario Systems.  Originally from a small hobby farm in southern Johnson County, Michael has experimented with sustainable agriculture in recent years in the form of vermiculture, hydroponics, aeroponics, and aquaponics.  After becoming a big fan of Joel Salatin, Will Allen and others with their passion and love for restoring farming and farmland, Michael was able to participate in the Down to Earth seminar and interact with a whole new generation of college students that have a strong passion for the same.  Forming Farmished was the next logical step to bring the community from where it is today to one with a thriving sustainable, local food economy.
Russell Kischuk
Vice President
Russell is CEO of FCA Management Inc, a diversified management firm with multiple local food businesses. He brings experience in federal compliance management, accounting, economics, and strategic planning. Under his management, the businesses of FCA Management Inc play an important role in the local food system and bring a multitude of resources to the table. His leadership skill developed through training in the Indiana Army National Guard, where he held the rank of sergeant, has proven to be very valuable to local food efforts.
Kelli is the Director of Immersive Learning Ball State University. She facilitates community-engaged teaching, research and service activities with faculty and students. One of her main responsibilities is connecting Indiana's communities to campus resources. Through immersive learning, interdisciplinary teams of students collaborate with nonprofits, government entities, and businesses to address community and organizational challenges.  Huth brings a unique background and perspective from spending four years working for the Cosanti Foundation and living at Arcosanti, an urban laboratory focused on innovative design, community, and environmental accountability located just outside of Mayer, Arizona.
Dr. Joshua Gruver
Board Member
Dr. Gruver, the founder of the Muncie Food Hub Partnership is ideally positioned to launch this initiative. As assistant Professor in the Department of Natural Resources and Environmental Management at Ball State University, Gruver's research focus is in the human dimension of natural resources with an emphasis on stakeholder decision-making processes and social/cultural perspectives related to landscape change. He holds a dual-title Ph.D. from Penn State University in Forest Resources and the Human Dimensions of Natural Resources. His work with local producers culminated in the development of the Muncie Food Hub Partnership and has informed the direction of the Mobile Market business model. Gruver acts as the Muncie Food Hub Partnership's liaison with Ball State, chairman of the board, and supervisor of the Food Hub Coordinator and mobile market staff and interns.
Elaine Vidal
Board Member
Elaine, Food Hub Coordinator, holds a Master of Arts in Natural Resources and Environmental Management from Ball State University, and is an accredited horticulturalist with the Indiana Nursery and Landscape Association. Her horticultural experience, project management skills, and service on the boards of the Living Lightly Fair and Muncie-Delaware Clean and Beautiful will enable her to tackle the community organizing needed to strengthen local food networks. Elaine coordinates the efforts of students, faculty, and the board of directors toward strategic development, while running day-to-day operations of the market.
Kate Elliott
Board Member
Kate is a freelance writer, editor, and strategist driven to empower nonprofits, individuals, and businesses to identify, strategize, and communicate core messages. She also writes for a range of magazines and universities throughout the nation. The Missouri native teaches writing, public relations, marketing courses within Ball State's Department of Journalism. In the fall, she will guide journalism students through an immersive learning course to report on Muncie's local food system. When she's not chasing her two little kids around the park or blogging, Elliott is dedicating time to community-building as a member of Minnetrista's Institutional Advancement Committee and the Oakhurst Museum Taskforce. She is also on the board of directors for ecoREHAB, a Muncie nonprofit that promotes and practices sustainable design, building, and outreach.